Out Of The City
We've made it out.
Out from Dublin and into the countryside. A town called Daingean is the nearest pub stop and we have stopped there a few times. The Guinness is good here in Ireland, very good.
On this farm it's me,
my brother, another American, a Kiwi and his pregnant Irish girlfriend, two laughing Labradors (Milly and Molly, i get them mixed up all the time) and a whole gaggle of geese, ducks, chickens, roosters and hens. Speaking of chickens, today Matt and I had the interesting experience of trying to corner and catch four flapping fowl in order to move them from one pen to another. I didn't mind catching the chickens, Matt thought otherwise and declined my offer to take a picture with him holding a chicken in his arms.
We've been pulling weeds,
digging holes, setting posts, and dodging raindrops. Life is weird, surreal, good, annoying, great, and satisfying right now. We'll be at this farm for the next week and a half and then off to the Southwest coast.
Here are a few pictures from the air and from the farm.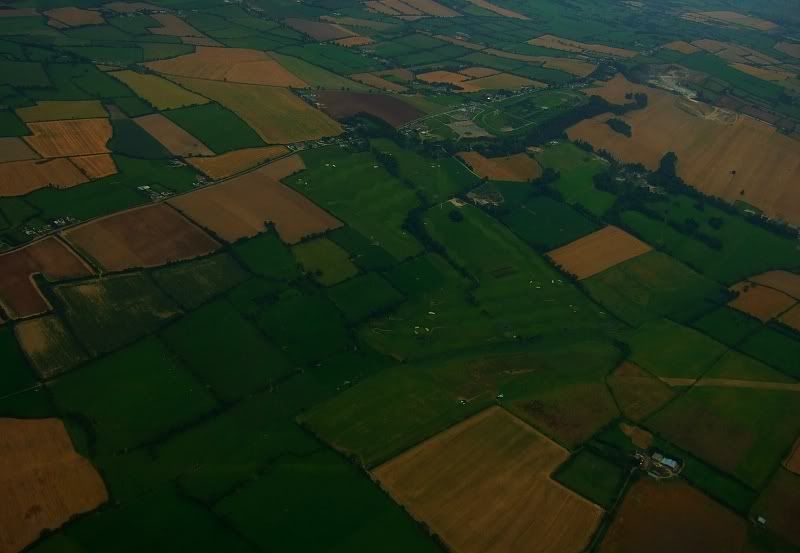 Air approach into Dublin Airport.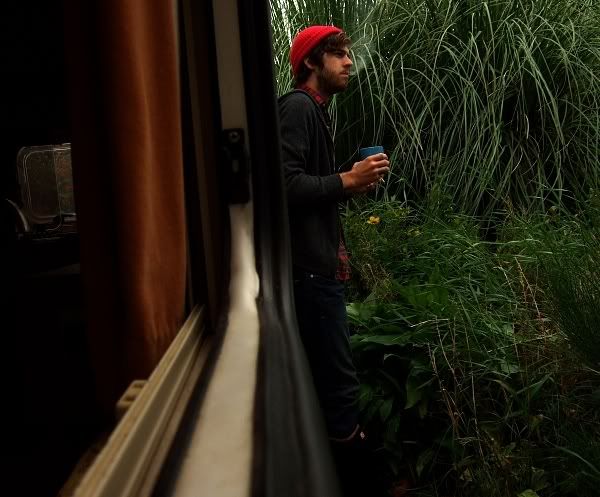 Starting the morning with coffee and a smoke.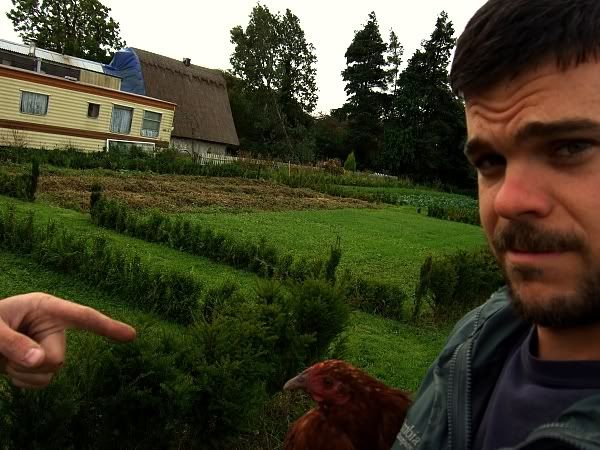 Me, a chicken and Matt's finger.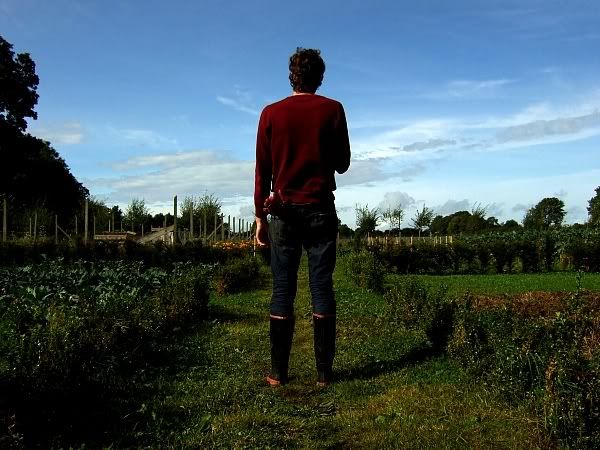 Matt scanning the garden, gloves in back pocket ready to pull some weeds.