Evening On Lopez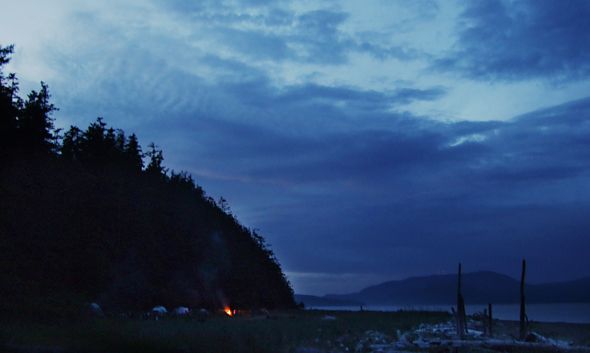 This weekend was spent on Lopez Island.
It had been a year since I last set foot on this rock and pulling into the ferry dock felt like a graceful reunion with an old friend. Me and three others spent the weekend slowly winding our way down the quiet roads, passing fields, woods and sea while our bike wheels rolled on beneath us.
I walked down to Spencer Spit
one evening and stood on the sand watching the day slowly fade away.