Crapvertising
Its raining hard as I board my flight
from Atlanta back to Seattle. A fog has settled in and there are delays. The captain's voice comes on over the intercom and announces that we are 16th in line for take off. I love Hartsfield.
After 45 minutes of sitting on the tarmac the engines roar to life and we speed down the runway, lifting off into the fog and leaving the South far below. Flight attendants make the rounds with "complimentary" beverages (the definition of complimentary is as follows: given free as a gift or courtesy. I believe I paid 300 plus dollars for a one way ticket across the U.S. and I'm pretty sure that a drink was included in that price. Which would mean that it's not complimentary, it receiving what I paid for).
I unlatch the unsuspecting tray table
from the seatback in front of me and become immediately angered at what I see. An advertisement is plastered across the entirety of the surface I will be using to place my drink on. Most of you know by now where I stand on advertising in general but this takes the cake. The urge to hit the stewardess call button and ask if this company that is advertising in my personal space is also paying for my in flight meal (yeah, you fly all the way across America and you have to buy a meal for $7 bucks) comes over me. I refrain.
So I did what I knew I had the power to do; took pictures of this hyper capitalist advertising crap fest and talked to people about it. Now I'm sharing it with you. I typed, "tray table advertising" into a search engine and the first hit that came up was the company that controls the advertising. This quote was on the front page of the companies website, "New…Inescapable…Dominant". I couldn't have said it better myself.
Thus far I have only seen
U.S. Airways using this form of "inescapable" advertising. I'm sure other airlines will soon follow suit.
Who benefits from this advertising?
Not me. I still pay the same price for my ticket, still have to buy a meal and still have to sit in my seat and debate whether or not its worth even using the tray table I paid to use because the advert on in it gives me a headache.
I hate airline companies.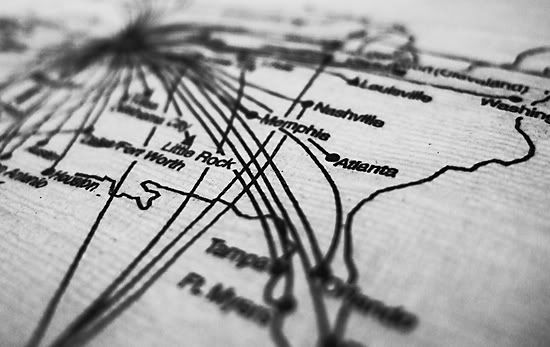 A mapkin.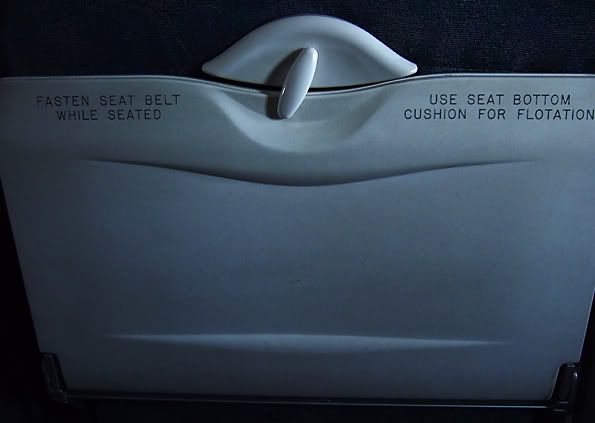 Ah yes, your friendly sky high tray table. You can count on its flat grey surface to hold your food and provide a comfortable, clutter free background for you to rest your book on.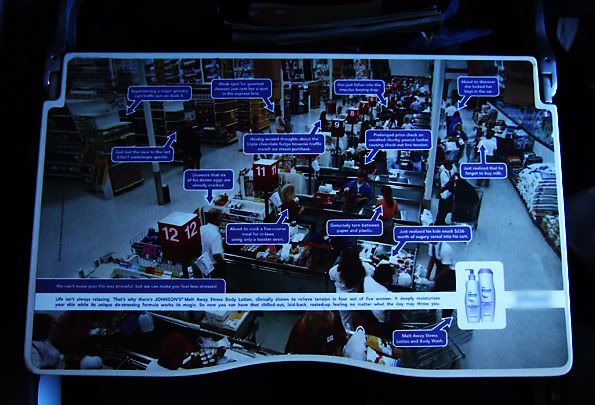 Oh wait, what is this?! My space has been invaded by the hyper capitilist advertising machine. Those bastards!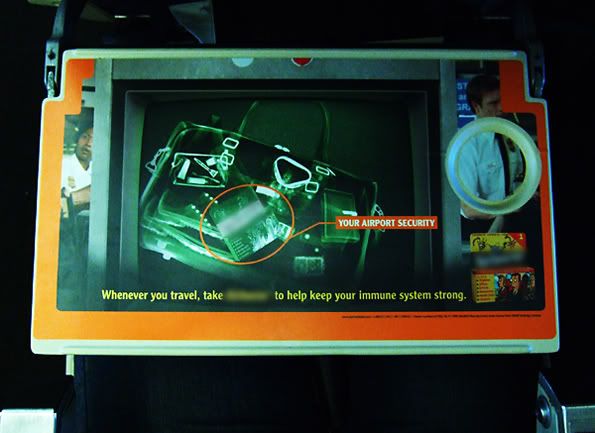 Yet another example of this "makes-me-want-to-throw-up-in-my-mouth-and-move-
to-Venezula-to-become-drinking-buddies-with-Hugo-Chavez" advertising.