Photo Contest
It was New Years Eve
and I wanted at least one image to remember the night by. Nathan invited me to a mobster themed party and I was excited to attend. So the night came, great costumes and celebration commenced and I snapped off one image that summed it all up for me.
The photo eventually made its way
into a contest and after a few weeks of deliberation the
Metro Blogging Seattle
staff announced my photo as the winner of their first annual New Years Eve Photo Contest.
I don't know why I didn't post this photo on here earlier. Must have slipped my mind. Anyways, here is the scene as I saw it. Enjoy.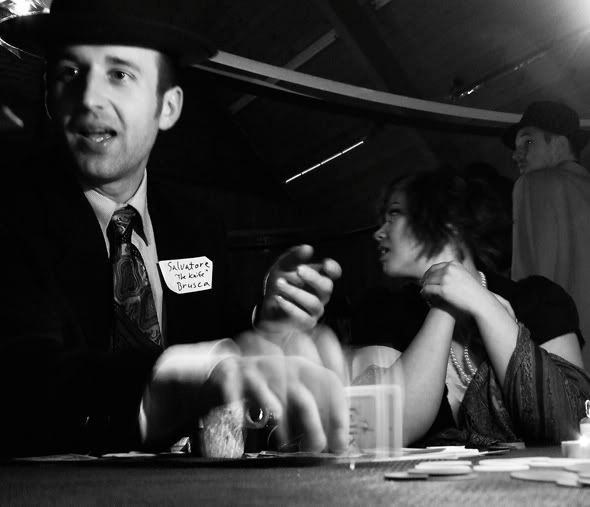 Players seated around a card table wait for the midnight hour to arrive while Salvatore "The Knife" Brusca flings out kings, queens, aces and jokers. The winner takes all and the loser, well the loser is taken out back never to be seen again.