Home Brew
Life has been really simple lately
. I like that. Not to complicated and overall just low key.
I like where I live, I like the people I live with (thus far) and I like where I'm at spiritually.
This post is mostly just your basic update.
This week I helped to brew our first batch of homebrew!
Raph, the brew master, showed me and a few other guys how to turn some very simple ingredients into a beautifully dark, fall Porter that should be ready to drink by Halloween. Raph also brought over some of his own brew for to share with us while we brewed and I must say that it was one of the best IPA's I've ever tasted. You should have seen how the people came out of the woodwork when Raph brought the beer over. I'm not saying that I live with a bunch of alcoholics but these folks do like their beer. It was actually pretty cool because I had this great conversation with
Karen
(the woman who planted this church) about how everyone in the Emergent church really enjoys good beer and how it brings people together in a special way.
Aside from gearing up for school
(starts Monday) I spent this week working around the Abbey on various projects such as weed whacking the area we will be transforming into a vegetable garden and throwing out old files and junk from within the bowels of this building.
I do plan to write something a bit deeper (I have some good conversation topics rolling around my head) but just have not had the mental energy to formulate those thoughts into a blog post.
Until then enjoy these pictures I took of the brew fest.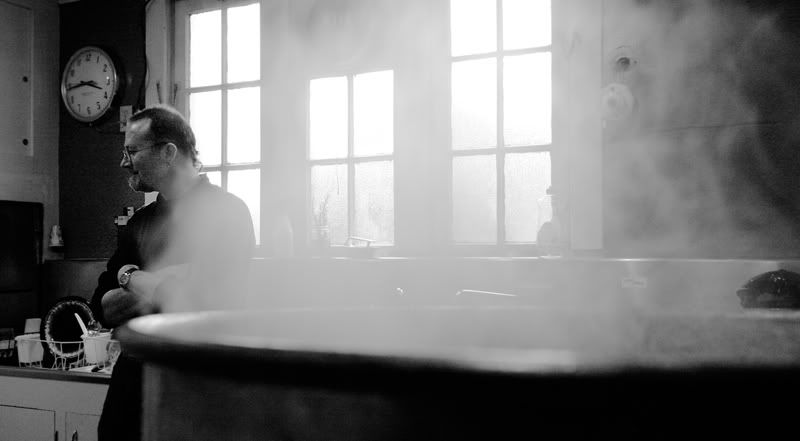 Raph, the brew master himself, as seen through the steam of a boiling kettle.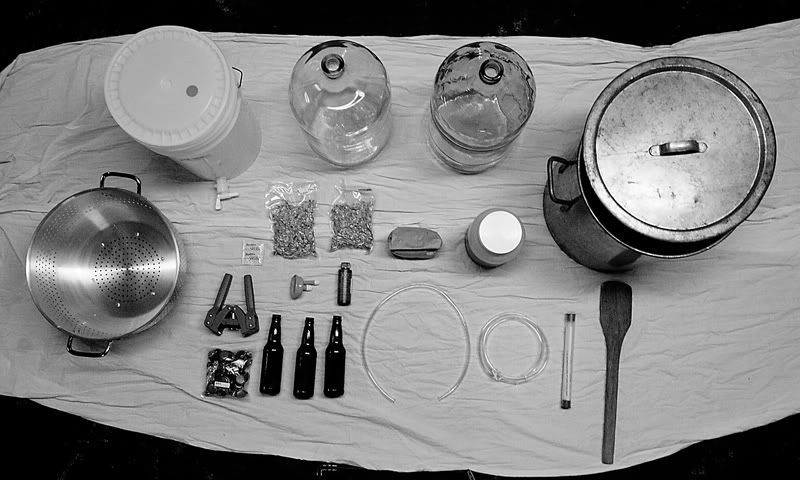 Here is what you will need to make your own beer. And yes, please do try this at home.