Anti-Americanism?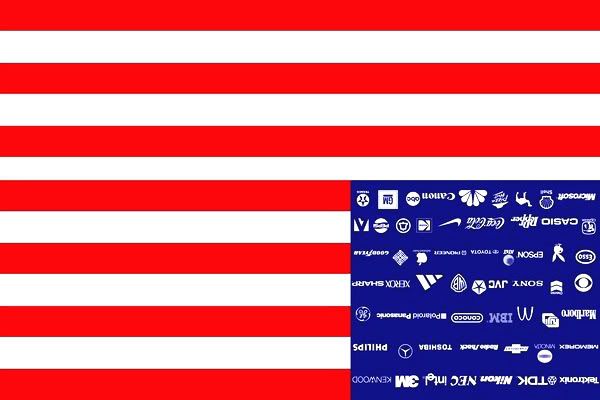 I found this article from the BBC website about Anti-Americanism
in the U.K. and how it has effected one woman, an American citizen, since taking up residence in London. While it is very sad to read about the ignorant comments she has supposedly had leveled at her, I find the comments in response to the article to be just as blindingly
ignorant
and
depressing
. You can read the article and view the comments that followed by clicking here:
Anti-Americanism
.
It's amazing to see how governments, from Islamic ruled Pakistan
to Socialist run Venezuela, are able to seemingly brainwash the inhabitants that live within the borders that said governments have established. Ideologies such as Nationalism and Patriotism were specifically designed by governments to bring the "chaotic masses" into a state of control.
The most effective way to pit any group of people against
another group of people is to split them apart (usually done by drawing lines on a map around various pieces of the earth), and then give all of the people inside of the lines they drew a "national identity" to attach to themselves to (you know something like Americans, Canadians, Mexicans). Then you set up a system that tells all of the people within that country that they are now somehow different and/or better than the people who aren't in that country.
Next, you give them theme songs about "their" country
to sing together at designated national sporting events. This will give everyone who happens to be "lucky" enough to live within that man made border the feeling of "brotherhood" they share with the person next to them. But the real feeling of "brotherhood" between the citizens of any appointed country wont come until you send them to war with people who live within other man made, government appointed countries.
Some years ago a man
used many elements of this theory I have just put forth to aid in the murder of millions of humans. His name was Adolf Hitler.
You do not need to travel far to realize that a human is a human
(or perhaps you do depending on how tightly you hold to your preconceived notions of others). Skin color, religious creed, sexual identity, what country they happen to be born in (personally I do not believe in the notion of "divinely appointed nationalism". Meaning that before your mother and father knew you, God knew you. And in that knowing God also knew and preordained you to be born as an American, or an Ethiopian, or a Canadian, etc.) and any other means of trying to prove inferiority or supremacy of one human to another is based solely on a life lived in ignorance and blind fear.
When we stand beneath the banner of
Nationalism
or
Patriotism
we draw a feeble line in the sand that, if we allow for it, can easily be washed away with the first waves of
real
cross-cultural interaction.
Humans shared their humanity in common long before the lines between this country and that were drawn.

If humans drew those lines, than humans can erase them.