Strange Art And The Blues
Last night I gathered a few friends together
and headed down to the Conor Byrne. Upon arrival i noticed some rather large paintings hanging from the red brick walls. The content of the paintings was an interesting mix of Hollywood characters turned into religious icons. I was impressed enough to take a couple of pictures of these paintings created by a guy named Scot Hasenkamp.
But strange paintings hanging from brick walls
wasn't the reason why I had journeyed here, it was just an added bonus. There were a couple of blues musicians plying their trade and I was in need of some good live music.
Sam Marshall
opened for
Colin Lake and Wellbottom
. Sam played his acoustic guitar well enough for me to buy him a beer after his set.
Colin drew a rather large crowd for such a small pub
and nearly half of those folks were dancing in front of the stage by the end of the night. I don't know how long Colin played for because when i left at 12:45 he was still plucking strings.
The night went later than I thought it would but in the end I fell asleep with a smile on my face.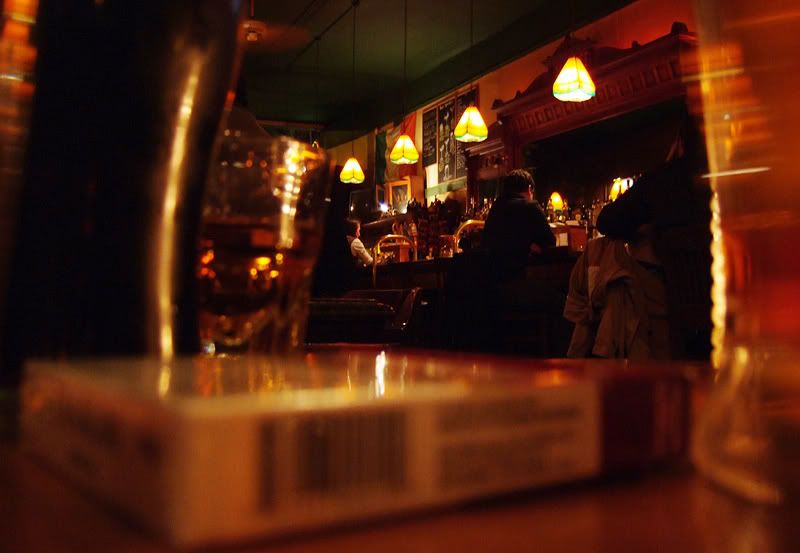 The Conor Byrne lit up like a firefly.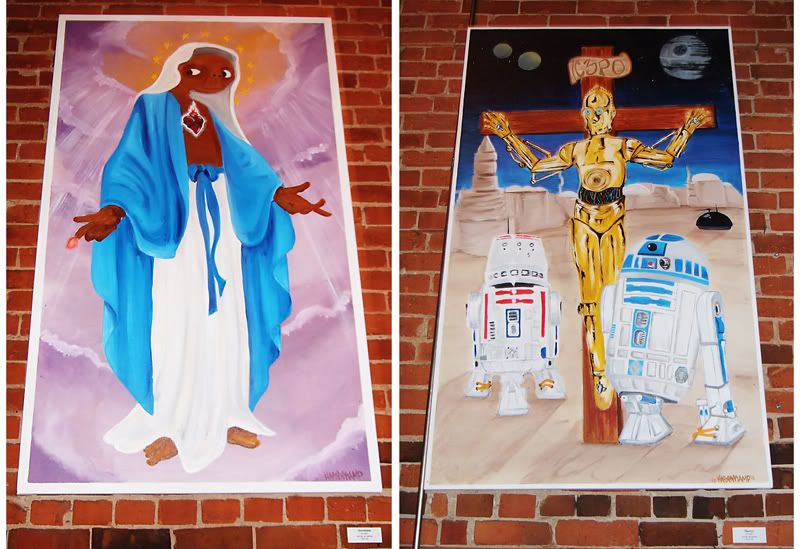 Scots take on life.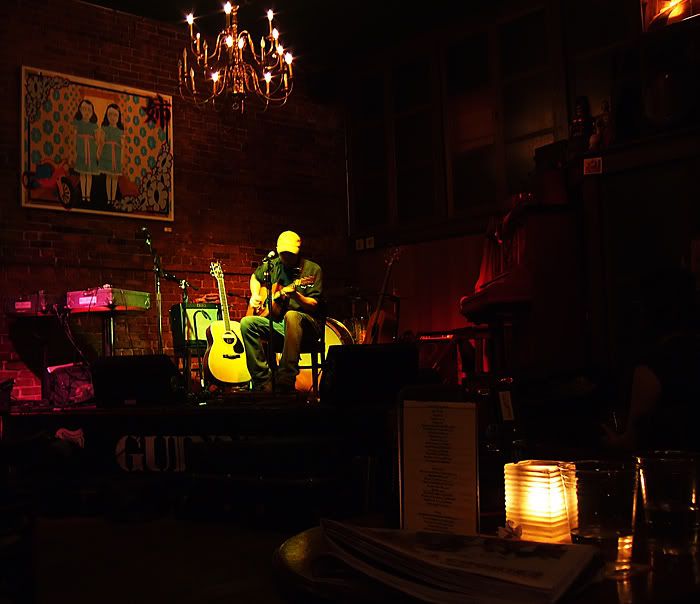 Sam sliding his way through the night.