Tom Waits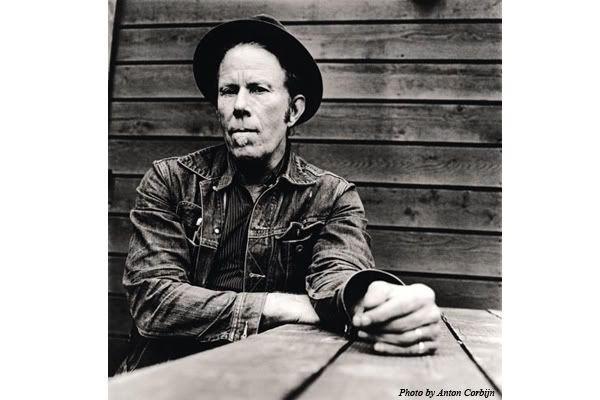 So here is the man, the myth, and yes the legend.
Tom Waits. My brother introduced me to him while i was making omelets in a caravan in Ireland. It was raining buckets outside while Matt poured on Waits best tunes. This guys been around since well before i was born. What have i been doing the last 26 years? How did i miss his stories?
Either way i know a bit of his story and i intend to follow it further.
I've downloaded this one song
from his "Nighthawks At The Diner" album called
Better Off Without A Wife
. It has a hilarious line in it that goes,
"Yeah I got this girl I know, man,
she's been married several times.
And I don't wanna end up like her.
I mean shes been married so many times
Shes got rice rice marks all over her face."
Thank you Matt, and thank you Tom.