Wake Up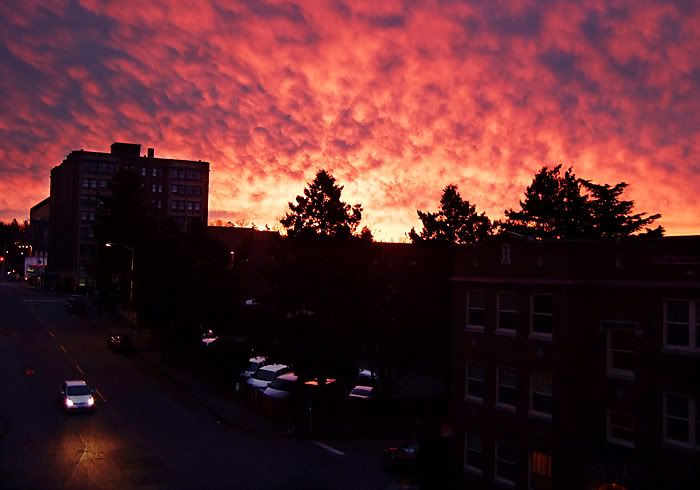 I'm laying face down on the mattress.
The gulls are screaming just outside the window and the sun hasn't even come up yet. What are they on about? Don't they have anything better to do at 7:15 in the morning? Of course not, they're seagulls.
Well I guess I should be up anyway.
I open the cheap plastic blinds and stagger back in surprise. The sky's on fire. So that's what they were on about. Where's my camera? My pants? My socks? My shoes? I'm on the top floor of this old apartment building and from the south facing side you can get a semi-obstructed view of the city. I run out the door barefoot and disheveled. This kind of sunrise doesn't last for long. The gulls circle overhead. Their quiet now.
I snap a couple of shots
and then just take in the scene before me. Car lights flicker off the street below, a warm glow ebbs through the windows of nearby apartments. I walk back into apartment 408 and put on the kettle. It's time for coffee.