A Little Of This And A Little Of That
The following items were read in a book, heard in a movie or processed in my mind over the period of the last few days. They are as follows:
1).
Intergenerational Remote Tyranny
: our tyranny over future generations through the effects of our actions today (an extreme example of this would be the plutonium form of nuclear waste that has a half-life of 24,110 years, a decay of ten half-lives is required before a sample is considered to be safe. That's a lot of crap for future generations to look forward to.) The brilliant William McDonough in his book
Cradle to Cradle
coined this term.
2).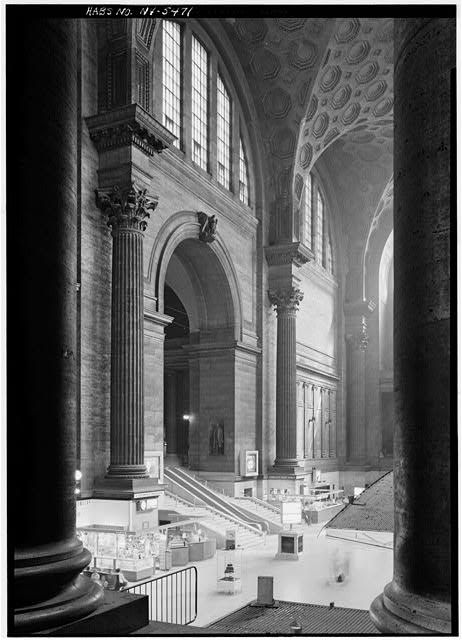 "And we will probably be judged not by the monuments we build, but by the one's we destroy"
said Aida Louise Huckabee of the destruction of New York's magnificent Pennsylvania Station.
3). Rarely is their anything custom about products made for "customers". For the time being, consumer is a very fitting term.
4.)
"Daddy, what were forests like?"
Saw this one attached to the bumper of a car parked in front of my house.
5.) In a discussion with Pat about war he pointed out that war is the norm with peace being the unfortunate exception to the litany of violence in the world. We then explored how this concept plays out in our relationships with the various people in our lives. Maybe the real question is not how to stop conflict or even war, but to learn to interact and grow within the turmoil. I know, that sounds defeatist, but then again you cant always have victory over everything.
6.)
For those of you following the progress on Jeff
, I heard through the grape vine that he has been diagnosed cancer free! Amen.
A "normal" post will be forthcoming.